Monfils d. Roddick 7/6 4/6 7/6
Roleplay time!
You're a hardcore American tennis fan who suffered severe head trauma (boating accident) and was placed into an induced coma circa October 2003. Andy Roddick was perhaps the most exciting and dynamic tennis player in the world, having dominated the US Summer. You found his US Open win to be an inspiring, patriotic triumph.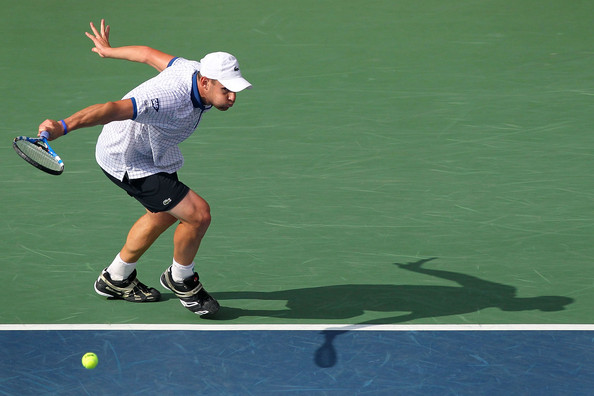 It's now seven years later and you just woke up yesterday (hooray!). You've switched on the TV only to see Roddick – what ever happened to that cool visor – lose to some oddball French beanpole named Gael. You did not hear it mentioned in the telecast, but you're intensely curious to find out what debilitating injury Andy Roddick has sustained, compelling him to push all his groundstrokes at half speed? Did he too suffer severe head trauma? And who was the lanky giant that beat him, and why was he standing 14 feet behind the baseline? What the hell is going on with tennis?
How many more Slams did Roddick win? He was unstoppable when you went under. What's that, none? Wait, Federer? The Wimbledon guy? He did what now?!
You're on a horse.
Ljubicic d. Murray 6/3 6/2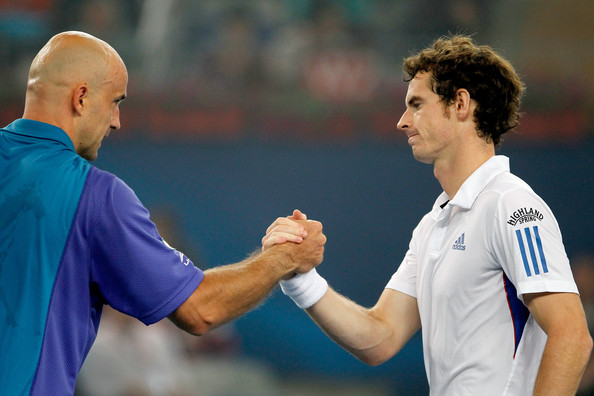 What's not to love about Ivan Ljubicic? He seems like a cool guy. I have to admit, I'm a fan, and am ready and willing to labour the point with anyone that feels his game is one-dimensionally serve-centred. Although I concede that 2006 (along with 2002) saw the weakest top five of the last decade, I was still pleased to see my favourite Croat in amongst it. He was also part of the best match no one saw of 2009, which was his 2nd round loss to Jo-Wilfried Tsonga at the Australian Open (check it out if you can find it).
Anyhow, I appreciated his run to the Indian Wells title enormously, and I'm pretty impressed that he overcame Andy Murray so convincingly in Beijing today. What does this mean for Murray? The population of Planet Earth is united in having no idea.